GCH.Wonderlands Sweeter Than Honey BOSS
Bee Bee
NUMBER 2 Golden in the USA for Owner Handler series.
Completely Breeder Owner Handled
Sire: BISS Am.GCH.Br.GCH Delavega Orange Crush In Wonderland
Dam: Am.CH Wonderlands Muttering Fool
Whelped: 1-28-2012
Eye cert & hips info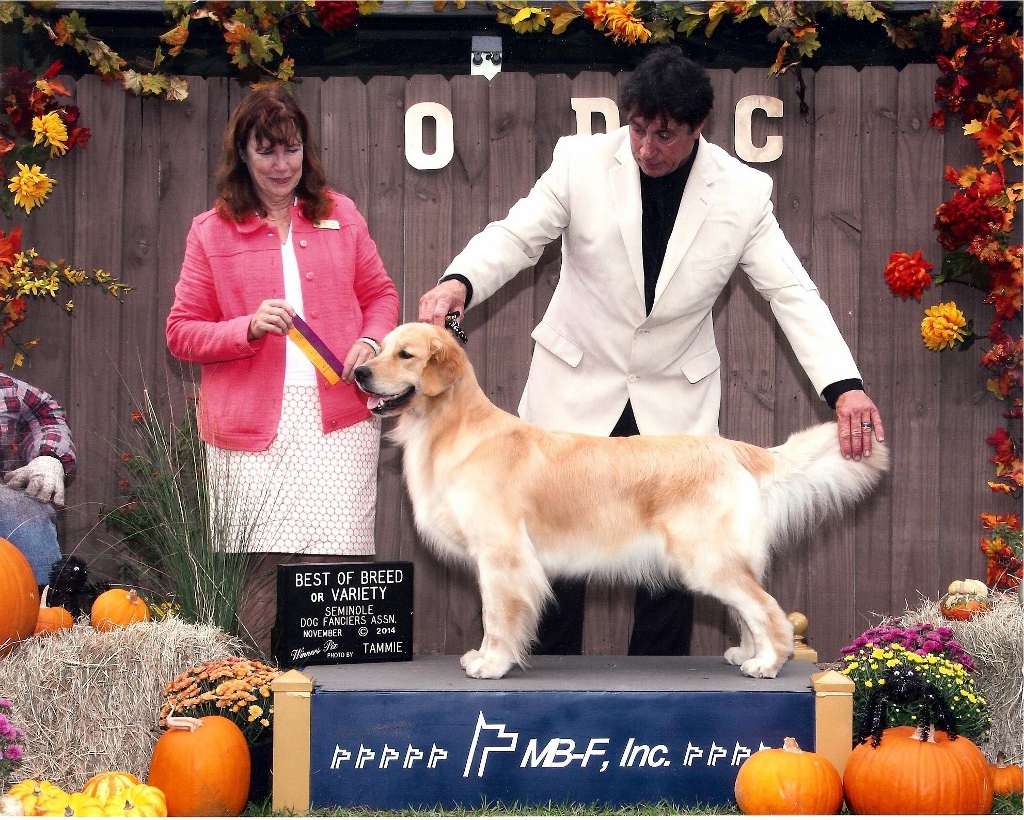 Above BEST OF BREED Ocala Dog show November 2014 judge Nancy Liebes
WTG Vern and Bee bee :)
GCH Wonderlands Sweeter Than Honey BOSS wins Best of Opposite at Everglades Golden Retriever Club Specialty supported Entry Breeder owner Handled by Daddy Vern Thank you Judge Stephen Dainard for this wonderful win just 2 yrs old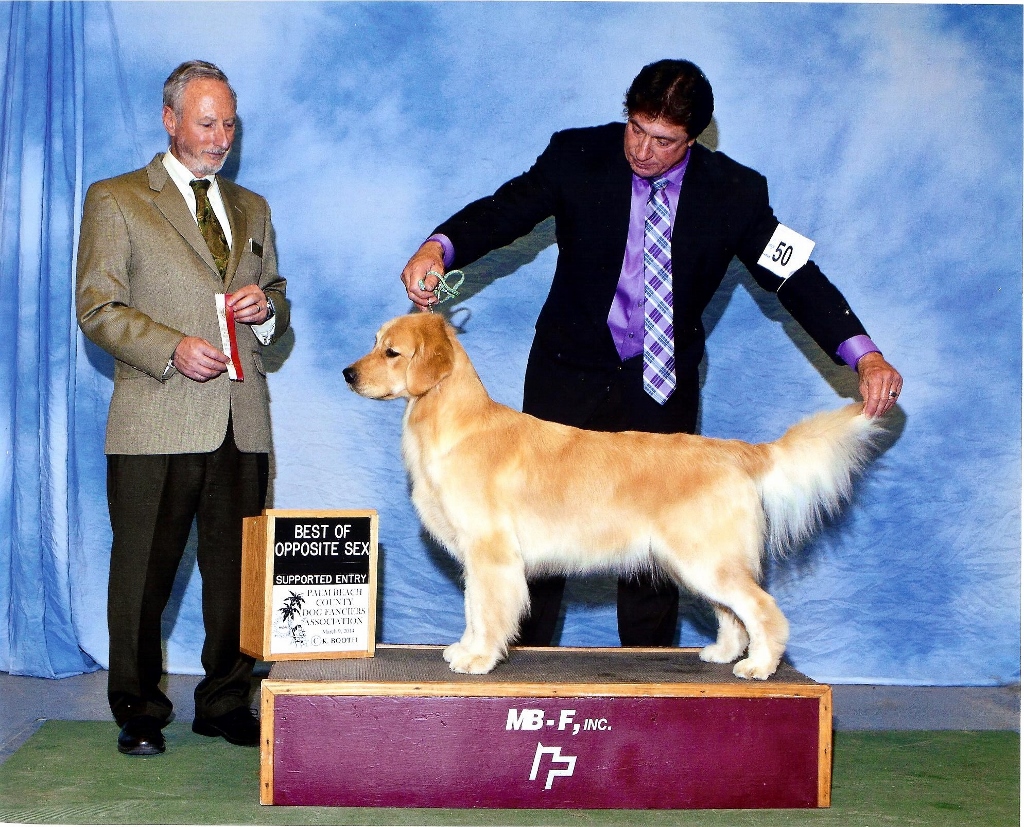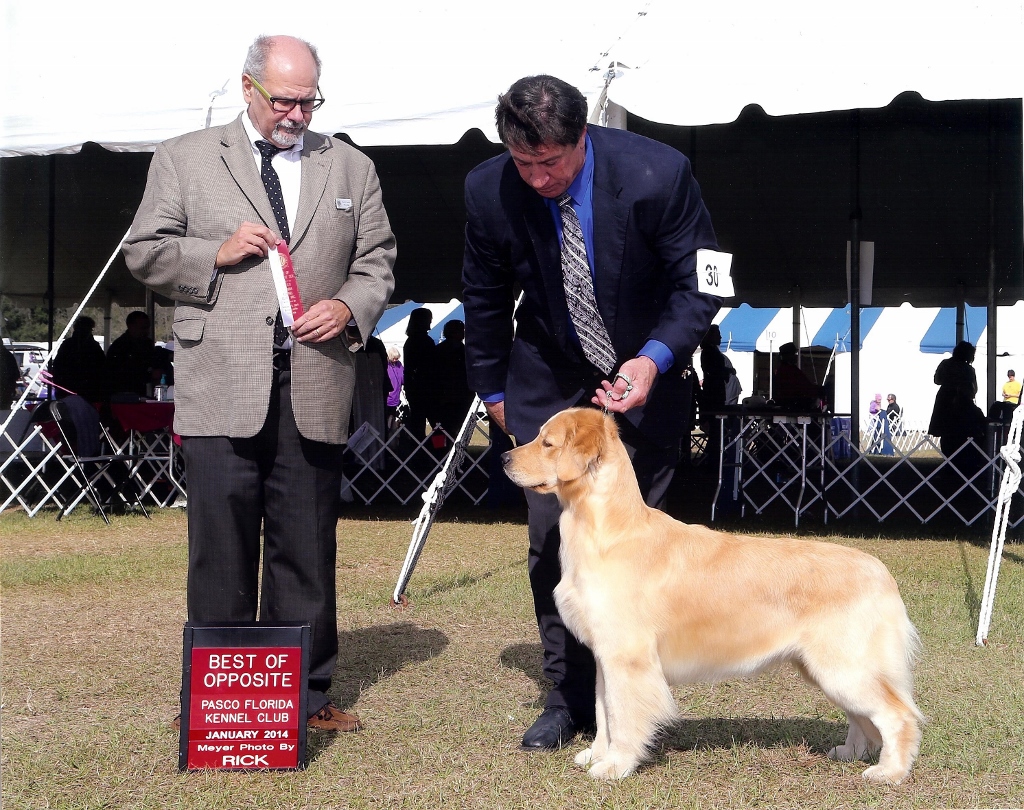 Above Bee Bee finished her Championship on the Very Competitive January Circuit her she is winning BOS against some very nice bitch specials under 2 years old
New Champion MFGRC Specialty supported entry January Circuit Thank you Frank Murphy and Judge Joe Walton for this Wonderful win in the very competitive Circuit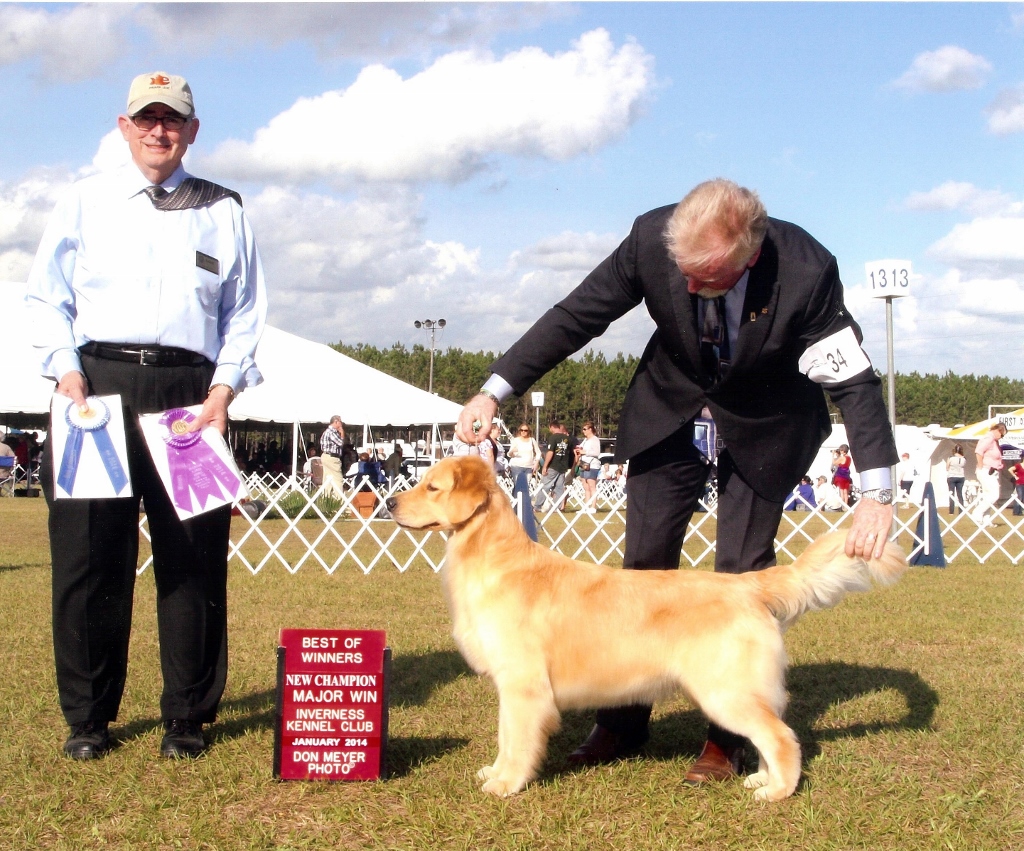 Below Bee Bee wins WB Under Judge Linda C More 14 months old 12-18 class owner handled by Vern Thank You Judge More for this wonderful win.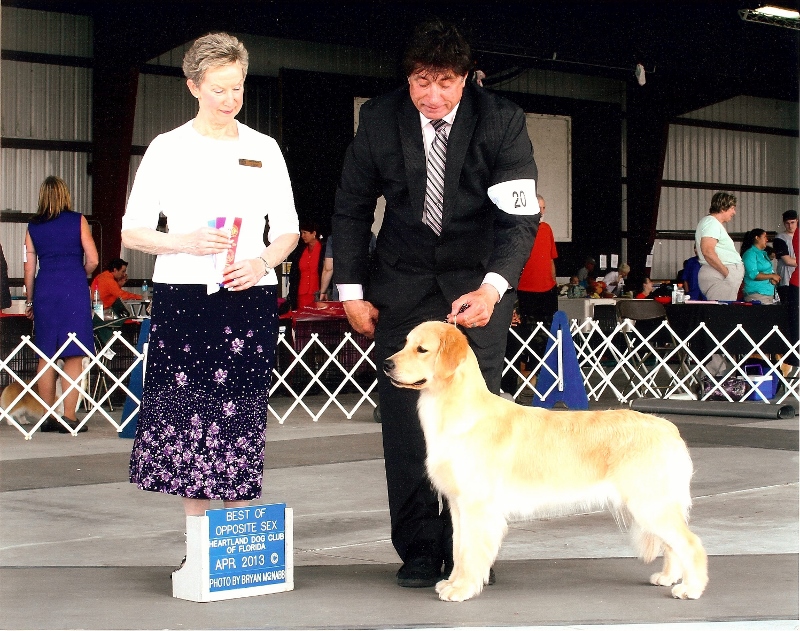 Below Bee Bee wins WB from the 12-18 class under judge Rodger Hartinger and her sire Crush wins BOS same day under Judge Roger Hartinger both owner handled by Vern Thank you Judge Hartinger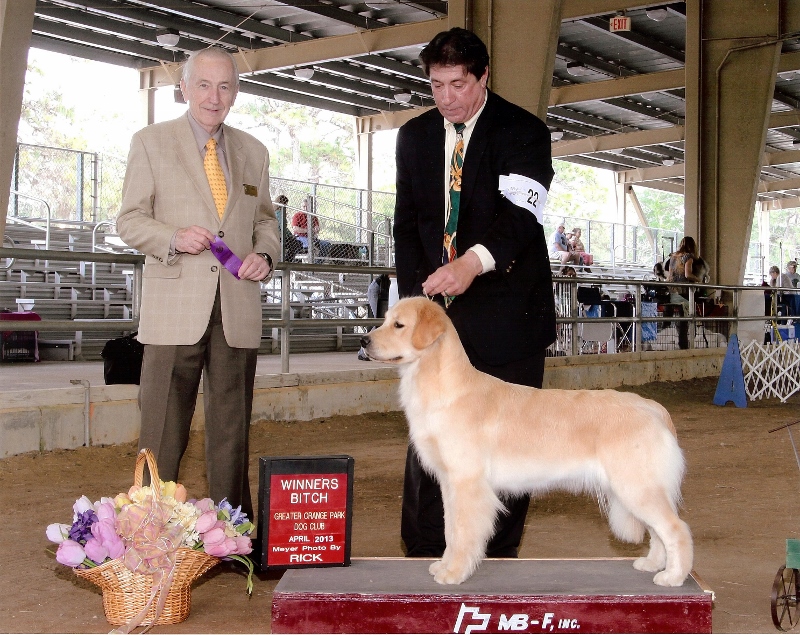 First Major at 12 Months old Breeder Owner Handled by Vern Thank you Judge Bonnie Lindell Clarke for this Wonderful win.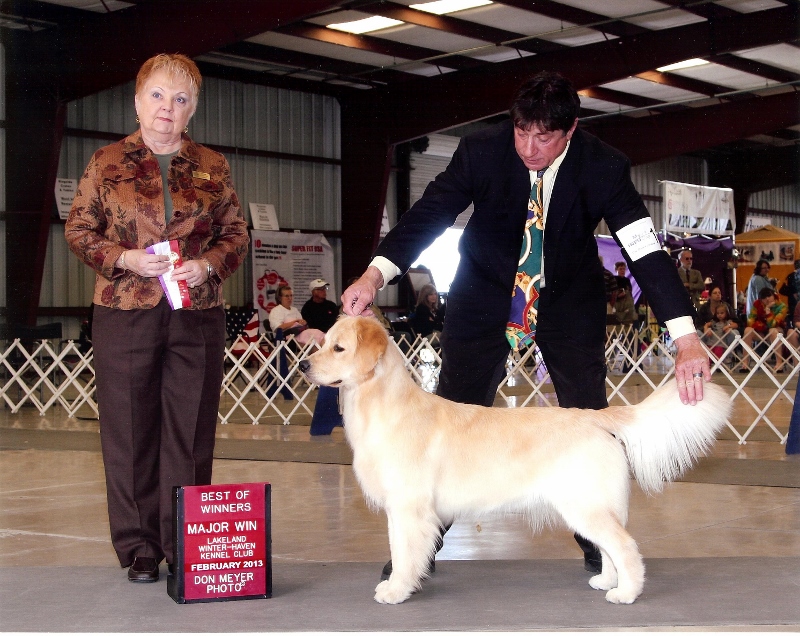 MULTIPLE BOSS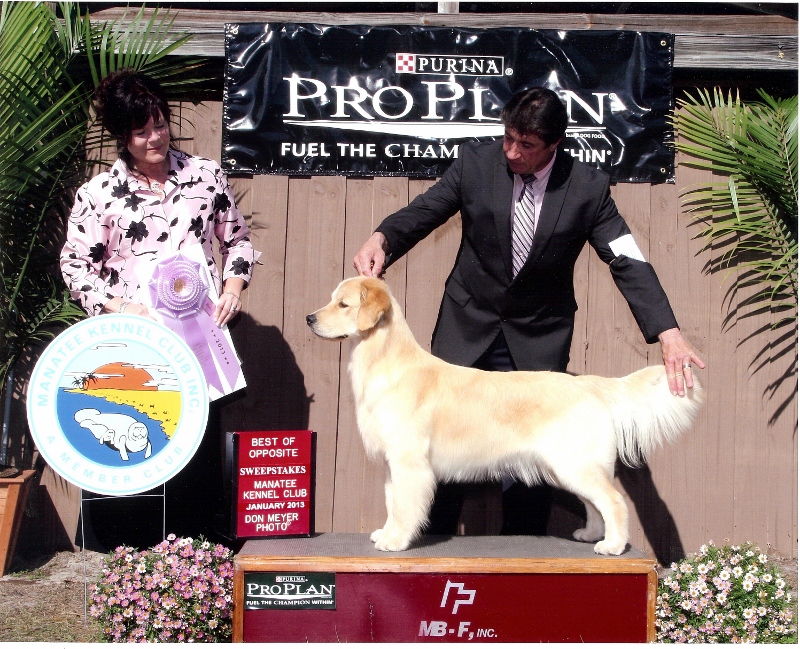 Above BEST OF OPPOSITE SEX IN SWEEPS FGCGRC SPECIALTY January Circut 2013 Thank you Judge Tiffeny Waite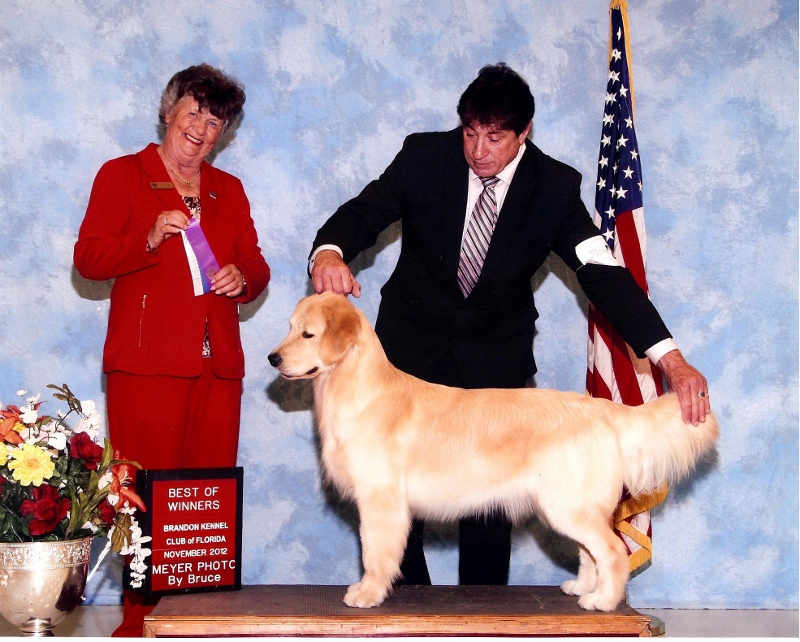 ABOVE BEST OF WINNERS JUDGE KAREN ASHE 10 months old Thank you Judge Karen Ashe
BEST OF BREED OVER SPECIALS 9 Months Old Breeder Owner Handled Thank You Judge Dana Cline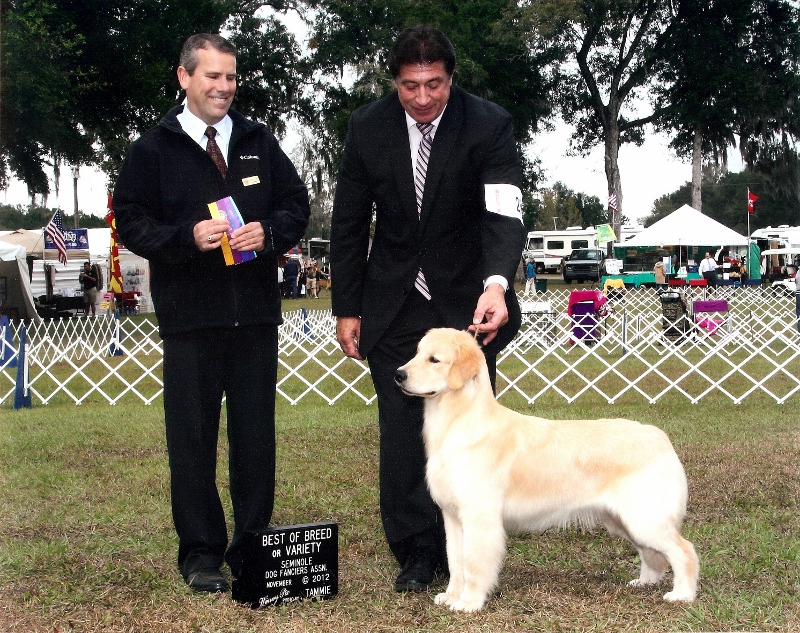 BEE BEE SPORTING GROUP 3RD at 9 months old over several Specials Under Breeder Judge Mr Dana Cline Owner Handled by Vern Thank you Judge Cline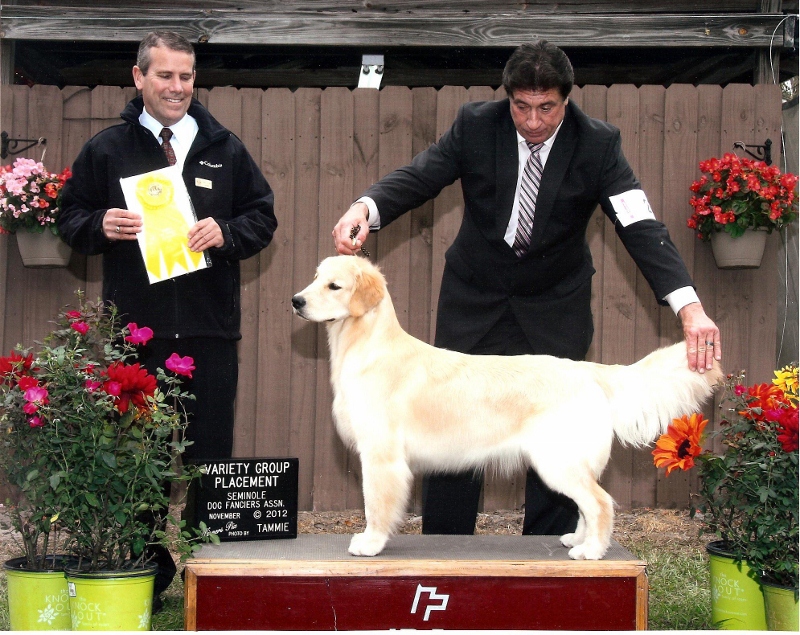 Below Bee Bee 1st in Sweepstakes Class at the GRCA Eastern Regionals Judge Marjorie Blake
owner Handled By Daddy Vern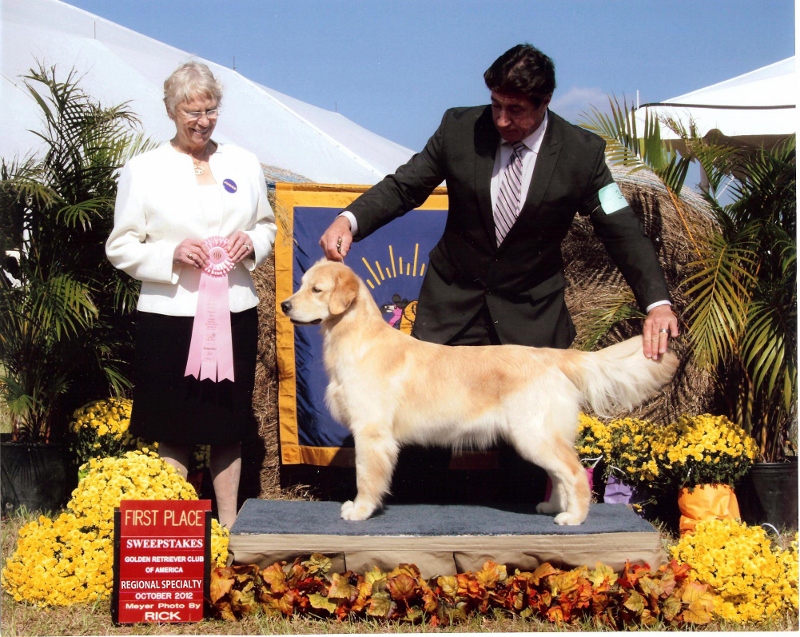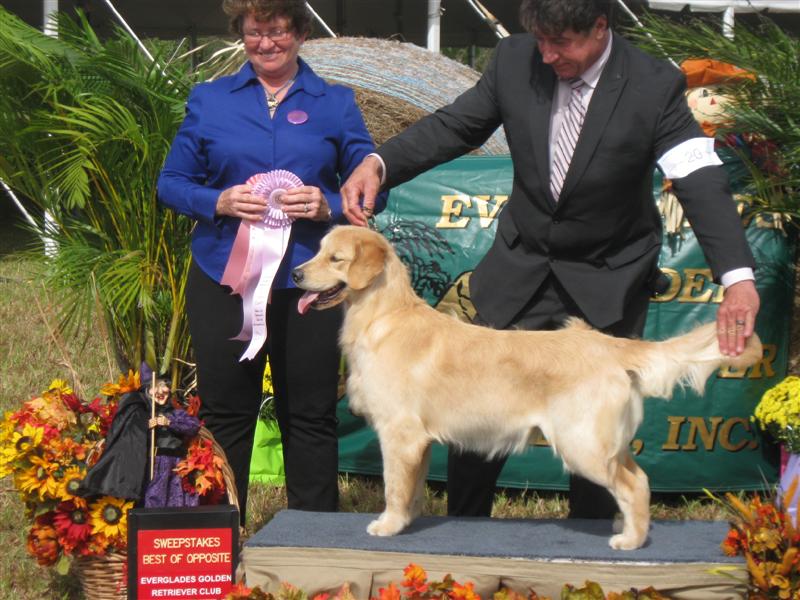 ABOVE BEST OF OPPOSITE IN SWEEPS 8 MONTHS OLD EVERGLADES GOLDEN RETRIEVER CLUB SPECIALTY JUDGE COLLETTE JAYNES
SPECIALTY RWB 4 POINT MAJOR AT 7 Months On the Day

Bee Bee 7 monthes Old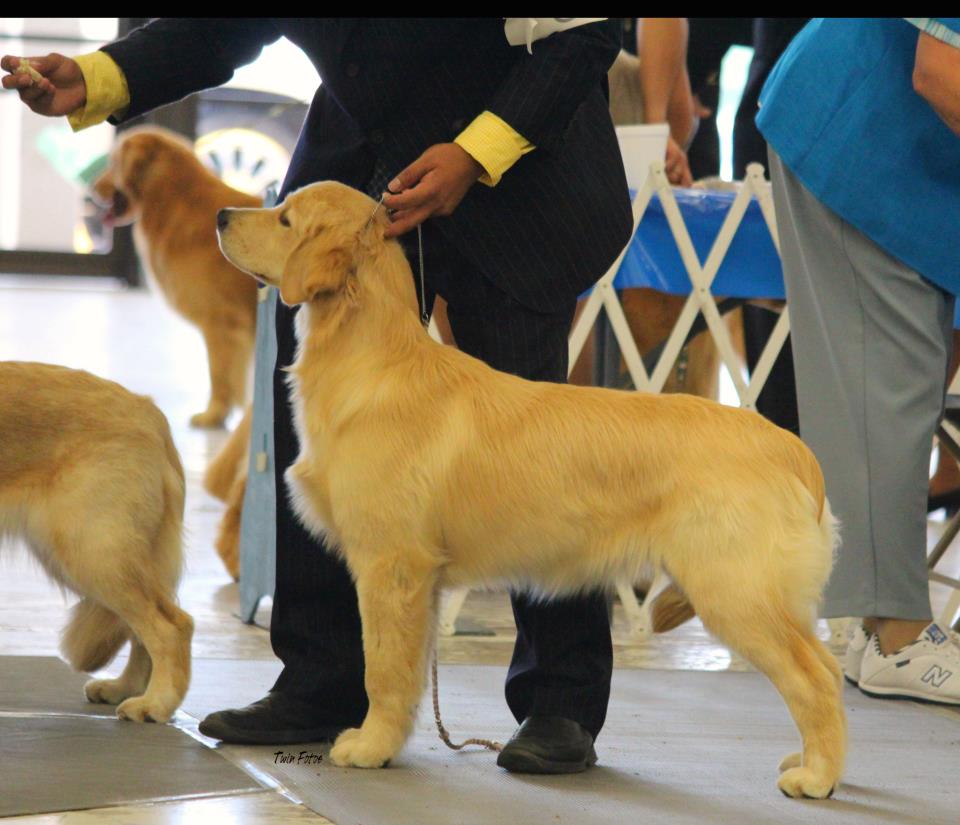 WONDERLANDS SWEETER THAN HONEY
Achievements: 2 MAJOR RESERVES AT 7 MONTHS, 1 SPECIALTY MAJOR RESERVE 4 POINTS , BEST PUPPY GROUP 3RD , BEST BRED BY EXHIBITOR IN BREED AT 8 MONTHS OLD HANDLED BY OWNER DADDY VERN IN THE BRED BY. BEST OF BREED OVER SPECIALS AND ON TO A SPORTING GROUP 3RD AT 9 MONTHS BEST OF WINNERS THE FOLLOWING WEEKEND AT 9 MONTHS TOTAL OF 5 RESERVE WINNER BITCHES BY 9 MONTHS 2 OF THE MAJORS.. BREEDER OWNER HANDLED BY HER DADDY VERN GANK.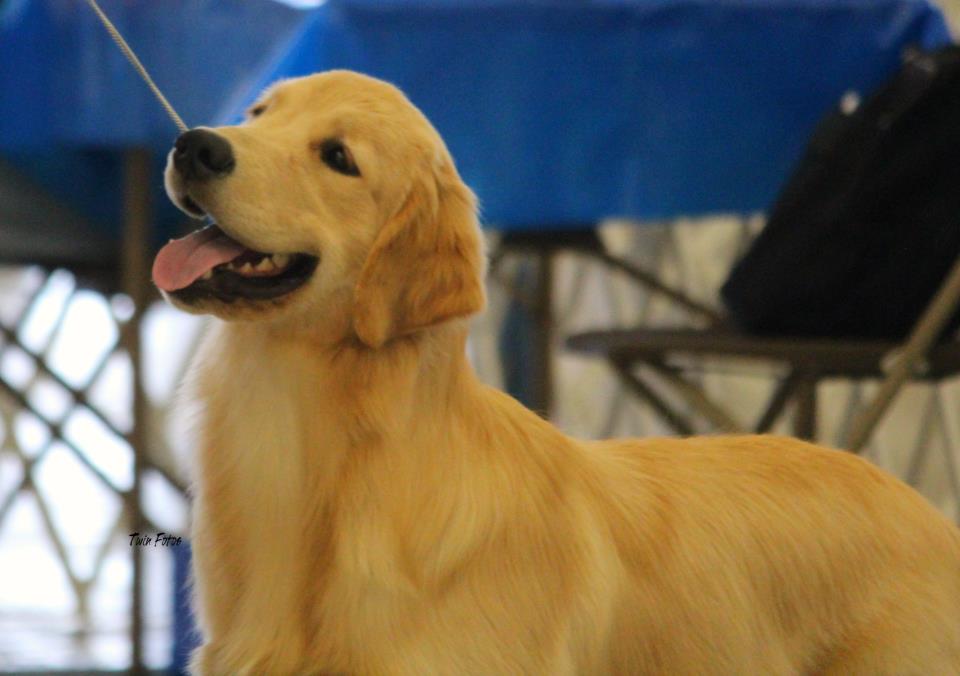 BEAUTIFUL BEE BEE ABOVE 6 MONTHS
Best of Opposite sex in Sweeps at EGRC at 8 months old 1st in her regular class at EGRC Club 8 months 1st place in Sweeps at GRCA Eastern Regionals and 2nd in Regular class at GRCA Eastern Regionals Bee Bee has been awarded 4 point Major Specialty show 1st Reserve 6-9 month class Best Of Breed Bred By exhibitor 8 months old Best Puppy Group 3rd 7 months old
Another 3 point Major reserve 6-9 class and 3 more reserves from 9 month old
Bee Bee won winner bitch Best of Winners and Best of Breed over 4 specials and a Sporting group 3rd at 9 months old Owner Handled thank you Breeder Judge Mr Dana Cline Bee Bee went on the following weekend to win Winners Bitch Best of Winners at 9 months old Judge Karen Wilson the following day she took another Reserve Winners Bitch at 9 months old Judge Carol Beattie...ALL OWNER HANDLED 4 points by 9 months old ..and 5 Reserves by 9 months old 2 of them Majors.. This girl can Move and she is extremly well Balanced .